Free & Fighting
664-187
Those were the numbers Andrew Winn saw beside his name while he sat in the back of a squad car. 664: attempted. 187: murder.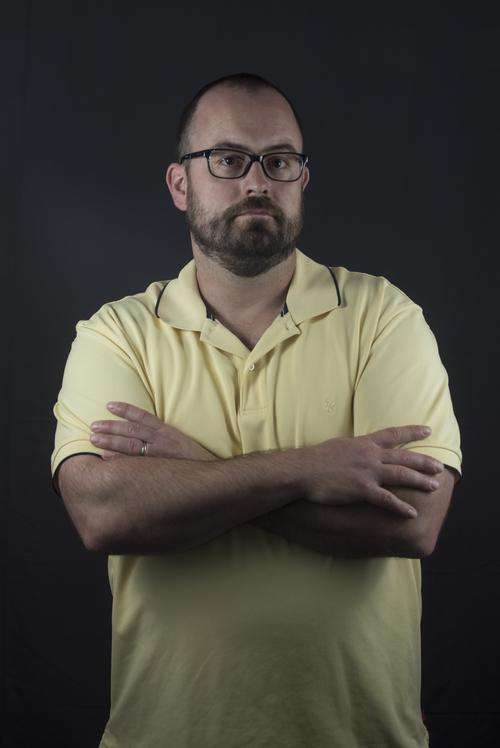 Winn spent 12 hours in the back of that car, his hands tightly cuffed behind him. The same hands that sent a man to the hospital with a subdural hematoma from which he would never recover.
Today, Winn is a fourth-year sociology student minoring in African American studies. He is the president of the University Apartments South Residents Association, an intern at the UCLA Community Programs Office and a member of the Justice Work Group. Next year, he will be pursuing a doctorate in sociology.
---
In 2016, Winn kept hearing Bryonn Bain's name while locating resources on campus for formerly incarcerated students. The pair had never met, but Winn did his research.
"One day he was walking in front of Haines Hall and I go, 'Aren't you professor Bain?'" Winn said.
Bain grew up in Brooklyn, New York, as the son of immigrants from Trinidad and Tobago.
"I grew up in communities that didn't have certain kinds of power that I thought we should have more of," Bain said. "I went to law school to try to understand power."
During his second year at Harvard Law School, Bain – now a UCLA professor – was arrested for a crime he did not commit. Bain spent five months defending himself in court, an experience that continues to impact his life.
In 1999 in New York City, Bain was arrested with his cousin and brother.
"Cops had gotten a call (that) shots were fired, and we were the only black and brown folks standing around," Bain said.
Lani Guinier was Bain's professor and mentor at Harvard. She encouraged Bain to submit the story of his arrest to The New York Times after he wrote about his unjust experience in her class.
"The New York Times editors called me up and said, 'So this is a little racy for us, but why don't you send it to The Village Voice,'" Bain said. "The Village Voice needed a cover story, and then it got over 100,000 responses."
People across the globe reached out to Bain, many of them having faced similar injustices.
"People wrote in saying ... 'They won't believe us, but maybe they'll believe you, because you have all them fancy degrees. All them overpriced degrees,'" Bain said.
Mike Wallace, a former correspondent for CBS's "60 Minutes," contacted Bain, who soon appeared on the show.
"Twenty million people saw that," Bain said.
Bain got the name and badge number of the officer who arrested him and made degrading comments in the process, Bain said. Speaking out inspired many, but it came at a price.
"I started to have over a dozen cases of identity theft," Bain said. "So clearly the cops had a reason to retaliate against me and someone was doing that very effectively."
While working as a professor at New York University and teaching at Rikers Island, a jail complex in New York City, Bain was arrested again during a traffic stop for warrants that were out for Anwar Bostick, an alleged alias of Bain's that he has never used.
"I was actually coming home from an awards ceremony where we won an award for grassroots arts and activism work in the prisons," Bain said. "They arrested me for grand larceny and two misdemeanors."
The police took him to a jail barge called the Vernon C. Bain Correctional Center, Bain said.
"They put me on a prison boat off of Hunts Point in the Bronx named after the white folks who owned my ancestors," Bain said. "What better way to say, 'Boy, know your place.'"
Since then, Bain has channelled his experience into artistic outlets, such as his recurring one-man performance, "Lyrics From Lockdown," and more recently his education initiatives at a women's prison, where UCLA professors lead workshops and lectures.
Winn knew as soon as he met Bain that he wanted to develop their relationship. He took Bain's class, African American Studies C191: "Microphone Fiends: Hip-Hop and Spoken Word," in fall 2016.
Students were tasked with writing and performing spoken word, something that provided Winn with a platform to share his experiences. It was the start of a close relationship between the two, one that Winn said has developed to a level of trust and comfort.
"He values my social capital, which is not always the case, especially with somebody who has been (incarcerated) a few times like I have," Winn said. "He really values what I can bring to the table. He listens intently to my ideas. He really pushes for me to get involved."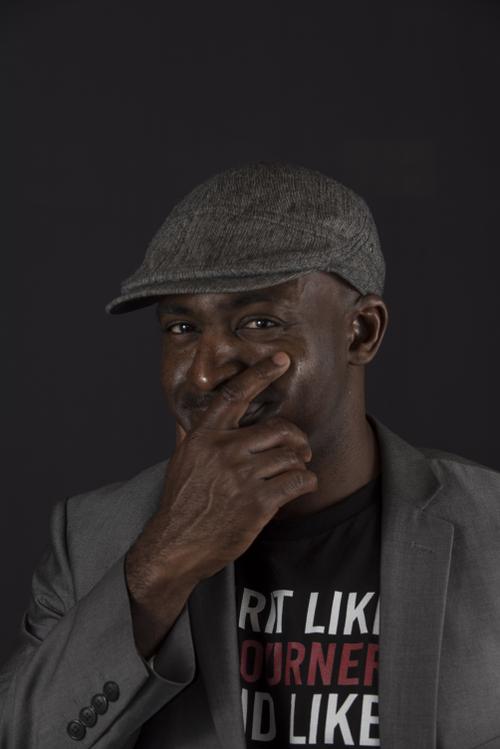 Today, Bain is the faculty adviser of Justice Work Group, a UCLA student organization founded in 2014. Winn joined last year.
"He immediately had this magnetism and energy about him that without even saying much to me ... I was immediately looking forward to how we were going to work together," Bain said.
Danielle Dupuy, a doctoral student at the UCLA Fielding School of Public Health and a co-founder of JWG, said she helped form the group to create a forum at UCLA for students from different disciplines to discuss issues surrounding incarceration and the power of education for currently and formerly incarcerated people.
"We wanted to start something where we could have productive dialogue," Dupuy said. "But also do some real work."
Eric Henderson, a UCLA alumnus, introduced Winn to JWG. Henderson, who also studied sociology, said he thought Winn would be a perfect fit.
"He's a great person, committed to helping folks out," Henderson said.
Winn and Bain, despite the differing contexts of their incarcerations, are committed to working with JWG to reform the justice system that they have both experienced.
Drug addiction is where Winn's legal troubles begin and end. His first arrest was in Glenn County, California.
"I moved out there because I thought I had to get a fresh start," Winn said. "But the real problem was me the whole time."
The arrests, too numerous for Winn to count, continued after his release. His first charges were for possession and being under the influence, but the crimes escalated as his addiction progressed.
"I needed to find ways to support myself because holding a job wasn't enough," Winn said. "I stole cars, I broke into cars, I broke into houses while people were sleeping in them. I would call them dope fiend crimes – things we would do out of desperation."
This spiral began with property crimes, but the combination of living on the streets, a growing addiction and constant arrests altered Winn's outlook. "I've been woken up by being beaten with a metal rod before," Winn said. "Living that kind of life, it's like you abuse or be abused. ... At that point I was just like, 'I'll fight too.' I fought, and I fought a lot."
Violence became the standard in Winn's life, not the exception.
"I used violence to get what I wanted," Winn said.
In 2007, this approach would put him behind bars.
A friend of Winn's told lies about him to keep his meth supplier happy, mainly accusing Winn of stealing from the supplier's brother. The supplier brought a gun to Winn's house only to find none of the allegedly stolen items. Winn confronted his friend.
"The guy started stuttering," Winn said. "Because I knew him, I knew stuttering meant that there was a lie coming shortly after, so instead of waiting for that lie I just punched him."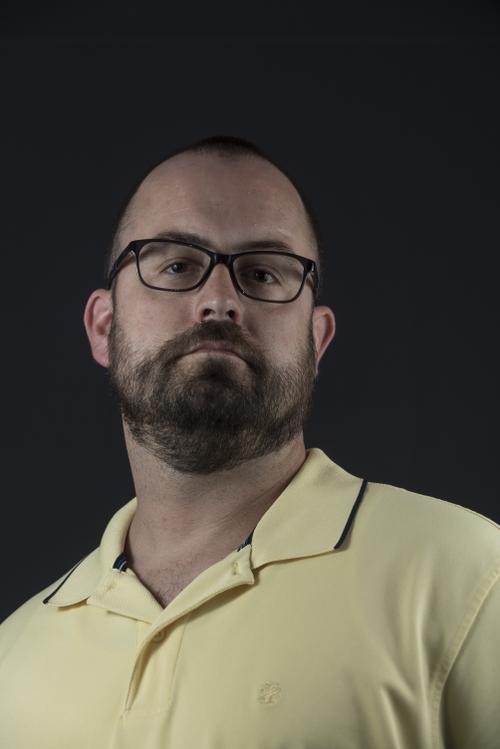 The punch knocked his friend out, and his head hit the ground. Hard.
Winn gave his then-girlfriend and her friend money to take him to the hospital since he hadn't woken up. Instead, the pair took him to a dealer's house and blew meth smoke in his face to rouse him. It wasn't for another 12 hours that the man was taken to the hospital, Winn said.
The man's family didn't know it was Winn who sent him to the hospital when he visited.
"The guilt just overwhelmed me, so I left," Winn said. "He died two weeks later."
His then-girlfriend told the case detectives – who were already familiar with Winn – what happened. A helicopter, squad cars and a canine unit arrested Winn at work.
"Needless to say, I never got my job back," Winn said.
After spending hours handcuffed in the back of a police car, detectives escorted Winn to an interview room. Understanding his predicament, Winn immediately asked for an attorney.
"That's what allowed me to be here today," Winn said.
The district attorney sought a second-degree murder charge, which carries a sentence of 15 years to life in prison, Winn said. After studying similar cases and working with the family lawyer who came to the jail, Winn suggested an alternate deal.
Lengthy negotiations eventually made headway. Winn refused to take any deal involving the possibility of life in prison. The representative countered with a plea deal of involuntary manslaughter with a four-year sentence. Of that sentence, Winn served two and a half years: 18 months in county jail and one year in prison.
Winn credits several things as the starting points of his sobriety, specifically prisoner outreach programs within the Sacramento County jail. They included alcohol and drug addiction groups and counselors, classes with a family lawyer and ManAlive, a program aimed at ending domestic violence. "I was still getting high in jail," Winn said. "It wasn't until I got to prison, and I did some drugs and I really reflected – 'I feel horrible about doing this, and I actually know better now.'"
Aug. 27, 2008, was the last time Winn used drugs.
"All this was in me before," Winn said. "Nothing has changed except for me addressing the issues that got me into those predicaments."
That was the last time that Winn was incarcerated, but the impact of his time in jail and prison never left him.
Winn became sober one year before he was released from prison. Winn's motivation to end the cycle stemmed from a letter he received from his father while incarcerated. His mother and father are foster parents of more than 20 years, as well as the primary caretakers of Winn's two youngest siblings.
In the letter, Winn's father wrote: "The only way you can truly be successful is if you find ways to give back to your community regularly." At Harvard, Guinier suggested that Bain take his unjust experiences and transform them into a hip-hop opera.
"I initially thought the idea was crazy," Bain said.
He took his story and created "Lyrics From Lockdown," a performance that marries hip-hop, spoken word, an Afro-Carribean form of music called calypso, classical music and comedy. The show utilizes a live band and a video DJ and debuted in 2013 at the National Black Theatre in New York. The show was brought back to Los Angeles for a month of performances in February 2017, starting with an official UCLA opening night to bring awareness to JWG and raise funds for the creation of a center for justice.
Dupuy said a major mission of the group is supporting the creation of a center for justice at UCLA, to house a space for productive discussion and hands-on learning among students. It is a goal that Bain has been instrumental in developing, Dupuy said.
Bain's prison education initiative is the catalyst for the creation of this center, she added.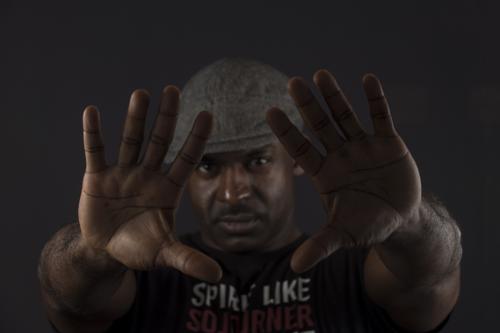 An ongoing series of classes at the California Institution for Women, a state prison located in Corona, California, brings UCLA lecturers and students into the prison. Bain has organized a series of faculty workshops and lectures with topics ranging from urban planning to biochemistry.
The creative writing class at the prison will culminate in a production this spring of "What It iZ," an adaptation of the musical "The Wiz," based on the experiences of incarcerated people adapted by women in the workshop, Bain said.
The show begins its two-day run March 17 at the Los Angeles Theatre Center. Bain said the students in his "Microphone Fiends" class worked as the production crew and helped set up the event as a benefit for JWG and its center for justice.
"What's magical about it is the language, the verse, the stories that are very now," Bain said. "Everybody ends up in prison in the show."
JWG also works within the Barry J. Nidorf Juvenile Hall, a juvenile detention center in Sylmar, California. InsideOUT Writers, an organization that uses creative writing to reduce recidivism – the propensity of criminals to reoffend – hosts an annual retreat at BJNH where youths are able to share their poetry with an audience of friends, advocates and their families, Dupuy said.
The youths at the retreat are members of the Compound at BJNH, which holds juveniles who are being tried as adults.
"We were there," said Winn, who attended the retreat in October. "We were smiling, trying to be happy for the kids presenting. It's a tough pill to swallow. It was very emotionally draining to be able to relate to those kids who will be serving that type of time."
Bain and Dupuy emceed the event, while Winn attended as a member of both Bain's class and JWG. During his time there, Winn connected with one of the youths after learning he wants to be a sociologist.
"He told me, 'I'm gonna get out one day,'" Winn said. "I just got done hearing a bunch of kids looking at 174 years to life (in prison)." The pair exchanges letters and Winn said he plans to send him books to help develop his interest and mindset toward sociology. "I gave him a quick rundown on my story and just kind of let him know that there's still hope," Winn said. "Knowing that you have a place in society is very important."
Winn has proven to be an asset to JWG, Dupuy said.
"He's amazing," Dupuy said. "He's always there and always presenting ideas. It just shows the strength of having someone (who was) formerly incarcerated in a leadership position."
Dupuy said she was proud of Winn's pursuit of a doctorate and hopes that he will be on the path to start a similar program at the graduate school he attends next fall.
"His story gives hope to all the youth I talk to now ... who can't really see themselves going to that level of education," Dupuy said. "Education provides a real pathway for a successful life, but also reduces recidivism immensely."
Although no longer incarcerated, Winn says he will never again be truly free.
"Now I have mental health issues," Winn said. "I wake up in the middle of the night with nightmares and heavy breathing."
During one of Winn's incarcerations, he witnessed a man being attacked while walking the yard. Two men with knives began stabbing the man, who managed to get the better of the fight, despite his puncture wounds.
Now, he feels a need to sit in corners, where he can be completely aware of his surroundings.
"There's a lot of narrative right there," Winn said. "You have to persevere. Your life depends on it. And then the other part is the realization that the guys who did it were this man's friend the day before. ... It's business."
Winn's experience in Bain's class allowed him to address the mental health issues he developed while incarcerated.
"Being able to write (about my mental health issues) and say it in front of other people is really helpful with the healing process," Winn said. The necessity for reparative law is clear, but it needs to be reformed, he said.
"I do know I owed something," Winn said. "I don't feel like I owed a lifetime of agony through mental health conditions. I don't think I deserve having to explain myself every time I'm up for employment. I don't think I should have to explain myself every time I apply to grad schools."
The political suppression of currently and formerly incarcerated people is what Winn said drives him forward.
"I'm willing and I'm ready to fight," Winn said. "Being a part of JWG, being able to mentor men and women like myself, the children that I work with who are facing life sentences, all of them, it's going to take somebody like myself to make the change."
His education will help him in the fight, Winn said – but his experiences, too, guide him and push him forward.
"When I was released from prison, one of the things that crossed my mind was that they just released a motherfucker."