Taco the Town
Los Angeles is blessed with some of the hottest and spiciest taco joints in the nation. But with a plethora of options, it can be a bit overwhelming to decide where to go. To make your lives a little easier, I picked out four of the most flavor-packed taco joints that are accessible to UCLA students. At each stop on my trip, I ordered the most popular item on the menu to crown the righteous Rey de Tacos.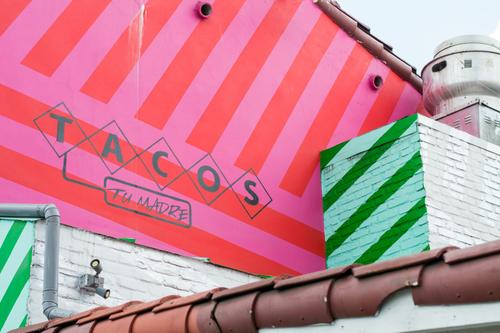 (4) Tacos Tu Madre
1945 1/2 Westwood Blvd., Los Angeles, CA 90025
Korean BBQ taco: $3.75
Tacos Tu Madre is a small joint about 2 miles away from UCLA. It offers a variety of choices, many of which are unconventional, such as fried chicken tacos and Korean BBQ tacos. As a Korean, I was pleasantly surprised to find that Korean BBQ was one of its most popular choices. After getting the taco, I was thrilled – it was one of the most beautifully presented dishes I had ever seen. The red peppers were carefully placed around the kimchi and beef, and the streaks of green from cilantro and avocado looked like a flower garden. This best-selling taco cost a hefty $3.75, so I expected to get the best taco in town. Though the portion was rather small, it looked worth it. Disappointingly, however, what I tasted was subpar – overcooked meat coated in sweet-and-sour sauce. The not-so-soft shell was not the quality I was expecting from one of the most expensive tacos I had ever purchased. Although the different ingredients complemented each other well, it did not possess the "wow" factor I was looking for in order for it to be crowned Rey de Tacos.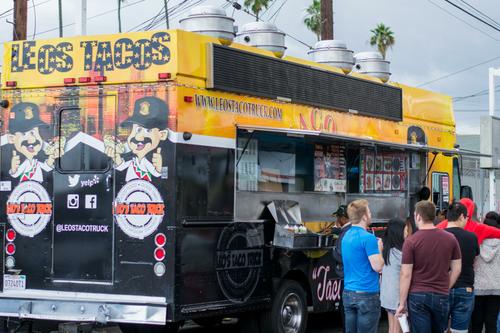 (3) Leo's Tacos Truck
1515 S La Brea Ave., Los Angeles, CA 90019
Al pastor: $1.25
Leo's Tacos Truck is the place to go for the ultimate street taco experience. If you visit at night, a spit grill dressed with fresh roasted al pastor – spit-grilled meat – will greet you outside the truck. A salsa bar was set up where I could customize my tacos with any of the add-ons, such as diced onions, radishes and habanero peppers. Each taco is $1.25, but the portions are pretty small, so I ordered multiple al pastor tacos – their signature item.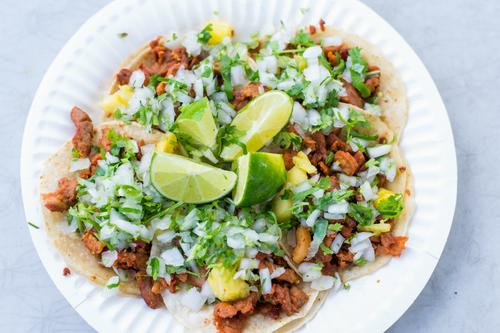 Although the cheap store-bought quality of the ingredients – pretty much everything besides the al pastor – was not quite up to the standards set by other eateries I've visited, the tacos were well worth the money. Just thinking about the juicy al pastor paired with chunks of fresh pineapple makes me want to wait in line again for a couple more. The best part about Leo's Tacos Truck was its customizability. I was able to load up on habanero peppers and diced onions to make one of the best tacos I've ever had. Although there is always a line and little space to eat, if you are a taco fan, Leo's Tacos Truck is a must-try on your bucket list.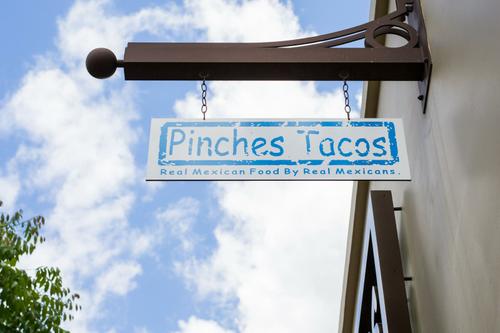 (2) Pinches Tacos
1030 Glendon Ave., Los Angeles, CA 90024
Asada: $3.50
Located next to Westwood's Trader Joe's, Pinches Tacos is a taco paradise right under our noses. The restaurant is decorated with Spanish graffiti, adding a bit of a lively flair. Although Pinches Tacos boasts handpicked ingredients and homemade tortillas, the tacos were a little pricey – mostly $3 to $4 each. I ordered the asada tacos by the restaurant's recommendation.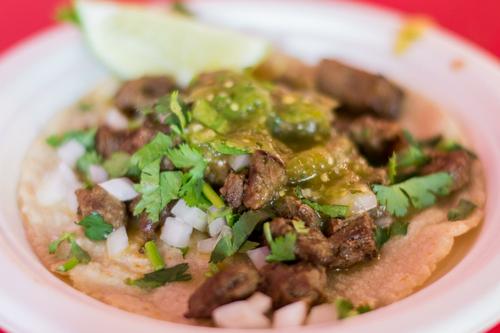 At first, I was skeptical as to whether it would be worth the splurge for two – maybe three – bites. But as soon as I had a taste, I was more than convinced that Pinches Tacos was the real deal. Contrary to the common firm and chewy beef in a typical asada taco, the Angus beef was tender and easy on my teeth. Plus, it came complete with tomatillo salsa, onions and cilantro, providing the kick needed to enhance the juicy meat. Within walking distance from UCLA's campus, Pinches Tacos is a close runner-up in this competition for the very best.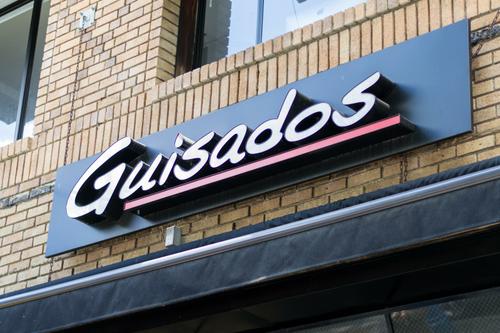 (1) Guisados
8935 Santa Monica Blvd., West Hollywood, CA 90069
Cochinita pibil: $2.75, spicy level 5
Guisados is a 15-minute car ride away from UCLA. When my friends highly recommended I try this place, I was unsure whether it would be worth the drive. Bottom line, up front, it's a firm yes. In contrast to other taco joints, the hipster restaurant gives off a distinctly modern aura, with its brick walls and metallic furniture. Local art was on display in the "featured artist" section for the customers to admire while enjoying their food.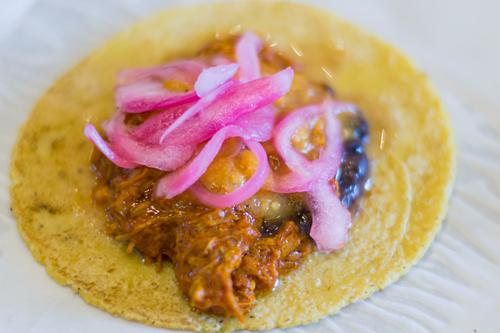 Every taco on the menu was $2.75; I ordered a cochinita pibil with a spice level of five out of 10, upon the cashier's recommendation. At first the taco looked like a blob of saucy meat, but I mean, who eats a taco for its looks? The tender pork with an added crunch from the pickled onion, along with the sweet salsa and black beans, melted in my mouth. All I could think was, "This is one good taco." Guisados was easily the best taco joint on this trip, and I will be returning soon with my buddies. Despite its distance from UCLA, Guisados is rightfully crowned Rey de Tacos.