A Taste of Sustainability: Looking for more sustainable seafood in LA
Editor's note: Selections are not endorsements from Seafood Watch or UCLA, merely suggestions from prime staffers.
It is almost a tradition that every marine biology class ends with a depressing lecture on overfishing and the tragic future of the ocean.
"Traditionally, we viewed the sea as a super abundant resource," said Patricia Halpin, a UCLA marine biology professor. "Now we are coming to an era where (human) population and food pressure are huge, and our ability to harvest resources from the ocean is enormous. Then we realize that (the ocean) is not infinitely exploitable, and it does have to be managed conservatively."
Some scientific studies predict that by 2114 wild fish stock will be decimated, others say as early as 2048.
But all is not yet lost. You can do your part by eating seafood fished sustainably – that means reducing your consumption of overfished species and supporting fishing methods that have long-term ocean health in mind. Using the Monterey Bay Aquarium's Seafood Watch as a guideline for what's in danger and what's not, we went in search of delicious and sustainable seafood in Los Angeles.
"The $1 Oyster Bar"
Green Hut Cafe
808 W, 7th St., Los Angeles, CA 90017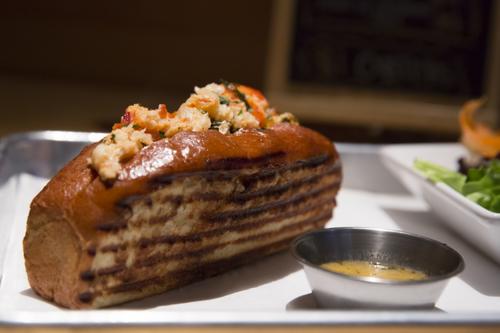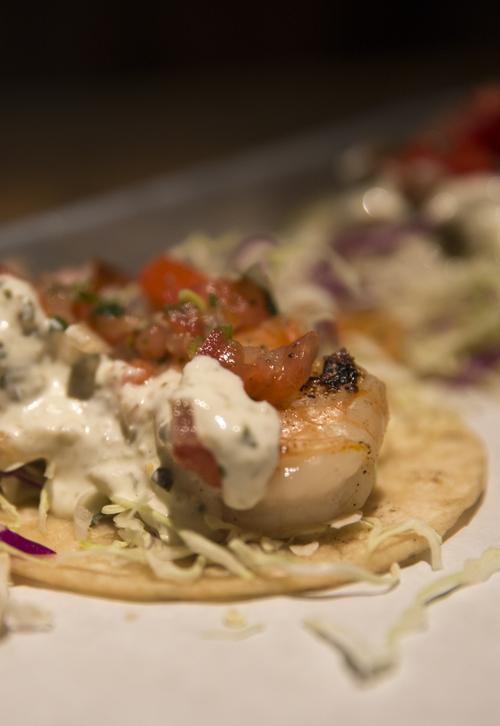 How many times have you skipped the raw oysters on a seafood restaurant's menu just because you are trying to save up for next quarter's textbooks or this weekend's beer? Raw oysters at Green Hut Cafe are fresh and delicious – and come at an affordable price.
Located on a busy street in downtown, the restaurant has a woody interior that juxtaposes against the concrete appearance of the old city, like a wooden dock connecting two different worlds.
The oyster bar is directly across a long table at the inner end of the res- taurant. If you're not sure about which kind of oyster you prefer after reading the menu, you can walk across to see the osyters behind glass, labeled with their origin, taste and texture.
We recommend the Eastern oysters, harvested from Delaware and Chesapeake, Va., which are $1 each during happy hour. Although frozen in ice, the meat is soaked in a puddle of brine and looks plump and hearty. The silvery inner lining of the shell reflects the light that falls on it, glittering through the seawater. The oyster meat tastes mellow and firm. Add a few drops of fresh lemon as a final touch. Cheers (slurp)!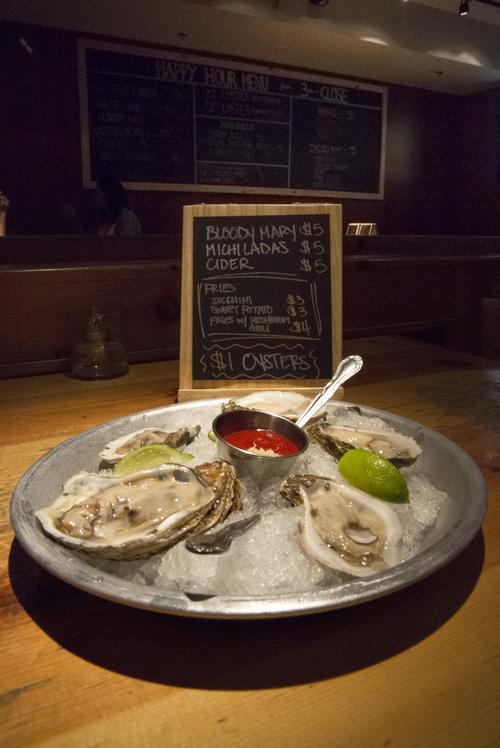 Oysters are usually farmed hanging inside a mesh bag in the water, with minimal impact on the marine environment. They feed by filtering out micro-organisms or particles in the seawater, directly improving local water quality. Therefore, oyster farming does not directly harm wild fish populations, making it more ocean-friendly and sustainable.
"The East Coast Dream"
Wink's Lobster & Seafood
1800 Avenue of the Stars Los Angeles, CA 90067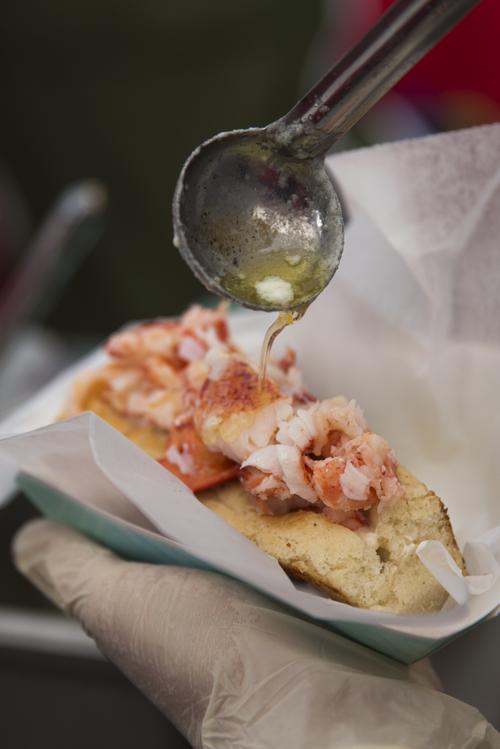 It is almost magical that such layered flavor in a Maine lobster roll can be found in a compact booth in a farmers market in Los Angeles. Amid a busy farmers market, Wink's Lobster & Seafood is easily recognizable, with a road sign showing a silhouette of a lobster colored in red.
Brandon Winkler, the business owner, grew up in Casco, Maine.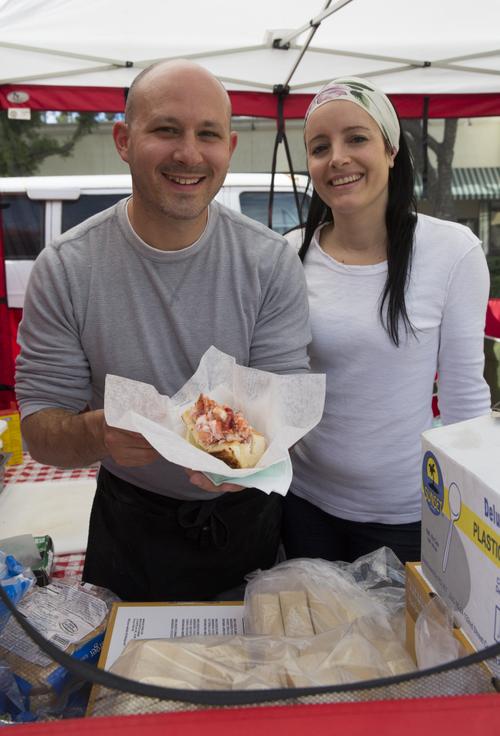 "As a kid, we eat lobsters there a few times a week to the point we get sick of it," he said. Two years ago, he left the finance world and started the lobster roll business.
He pulls out a beige stick of bread, coats each side with a smear of liquid butter and begins to toast it on a pan. "This style of bread is the New England split roll," he said. "There was only so many bakers who make this on the East Coast and they don't make it out here (in California)." Eventually, he met a baker who was willing to bake this style of bread exclusively for him.
The golden New England split-top roll purses tightly around the tender lobster meat from Rockland, Maine, vibrantly colored with a naturally pastel red and orange. Although coated with butter, the lobster roll is not even slightly oily. Despite traveling across the country, the lobster still delivers a hint of the virgin taste of the briny ocean in every single bite. According to Seafood Watch, lobster from this area is a more sustainable option than some lobsters caught in other areas.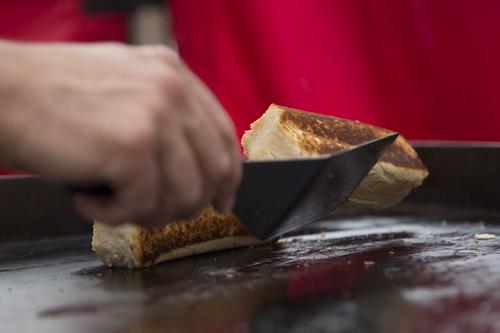 "(My family and I) went out for dinner in a lobster restaurant a few years ago," Winkler said. "I had all of these memories coming back to me, like the good times I had in Maine. This (business) is a way for me to connect back to the memories from my childhood. It's like a dream."
Whenever you get tired of the shenanigans in Los Angeles, Wink's Lobster & Seafood is just the perfect place for a bit of Northeast culture.
"An Ambassador of Seafood Sustainability"
Santa Monica Seafood
1000 Wilshire Blvd. Santa Monica, CA 90401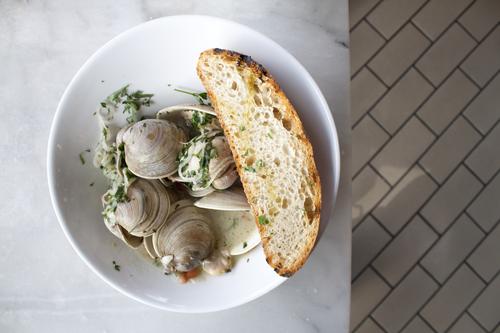 A family tradition and an ocean-friendly fish market, Santa Monica Seafood is a great place to stop for your catch of the day.
Founded in 1939 on the Santa Monica Pier, the restaurant moved to the Wilshire location four years ago, said Christopher Wade, the general manager.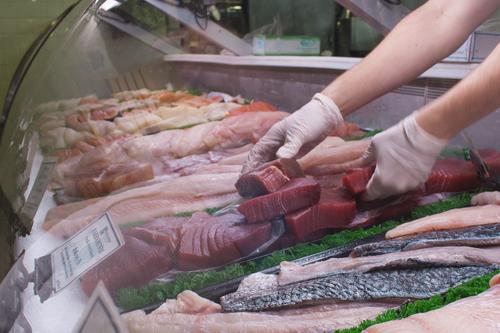 The retail market occupies more than half the restaurant space. Scottish salmon, Alaska halibut, cherrystone clams, New Zealand snapper – you name it – lay neatly behind a glass window labeled with its origin and fishing practice (i.e. wild-caught, natural farm or cultured).
On the right side of the store entrance, cafe tables face Wilshire Boulevard.
A bowl of steamed littleneck clams served with grilled ciabatta is a great dish to start. Each clam is the size of a pingpong ball and sits in a hot winey broth cooked with tomatoes, garlic and onions. The dish is sprinkled with cilantro and scallions, and the clams are chewy and soaked with the essence of the soup. If you're 21, they go well with a nice glass of wine and a sunny day.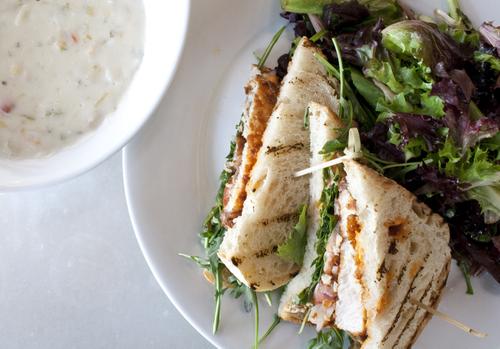 The smoky swordfish sandwich ($17), our sandwich recommendation, is packed with red onions, tomatoes, arugula and a piece of swordfish covered with chipotle aioli sauce inside two lightly toasted sourdough slices. It is served with a spring mix salad and drizzled with olive oil. The swordfish has the texture of chicken meat, but a bit flakier. The spiciness of the aioli sauce is balanced by the hint of bitterness from the arugula.
"Our buyers are very conscious about where the fishes are coming from," Wade said. "When Seafood Watch says fish population is dropping below a certain level, we tend not to carry it."
Sustainable seafood is only possible because consumers and producers work together as a team. Your choice of seafood makes a difference.