Here's how you dive for langosta, the spiny lobster:

In a full, black neoprene wetsuit, slip on your flippers, pull on your goggles, bite down on your respirator, and jump in the water. Then, angle your body down and swim, in brazas - broad strokes - until you're 10 or 12 or more deep, 50 to 100 feet below the surface and with the water bearing down at pressures triple or quadruple sea level. Spiny lobsters have no claws, and hide in caves or under man-made casitas. Once you've hooked a couple kilograms or more, with a fish or two as well, tug on the line for your partner to draw it back up to the boat. Slowly float up to the surface. Rest for 20 minutes.

Repeat.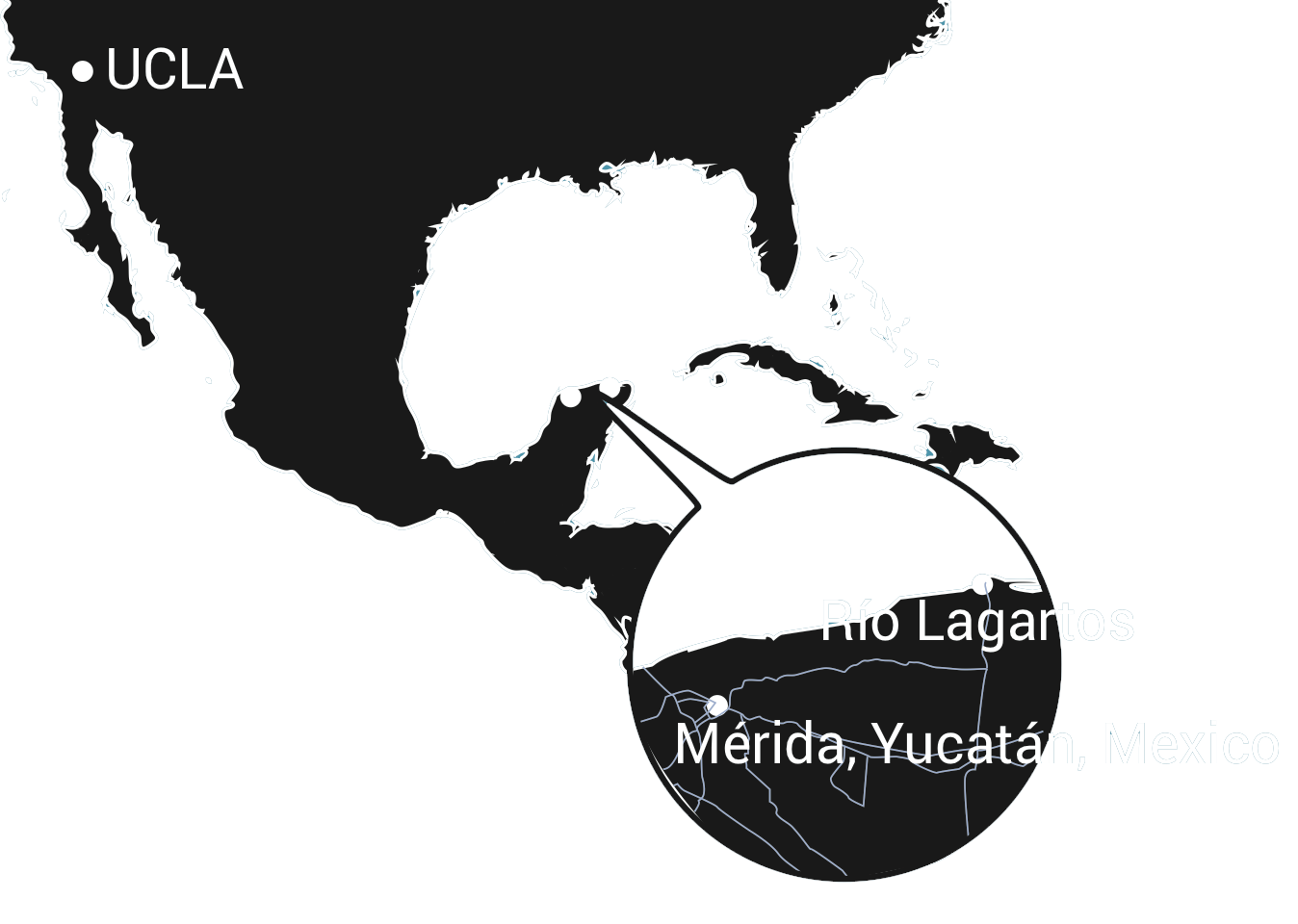 Editor's note
Senior staff reporter Elizabeth Case and photographer Lexy Atmore traveled to Mexico in January to report this story. Interviews with the fishermen were translated from Spanish by the reporters and James Barragan, former Bruin senior staff, Maia Ferdman, Opinion columnist, and Samuel Temblador and Jose Ubeda, Bruin contributors. The reporters accepted meals in accordance with the cultural traditions of the sources used for this story.
In winter, the water stays warm off the Yucatán coast, which curves up into the Gulf of Mexico above Belize and Guatemala. On the north end of the peninsula, fishermen whistle hellos from their motorbikes along the waterfront road in Río Lagartos, a village of about 3,500, two and a half hours and a world away from Cancún.
Here, everyone walks in the streets, past brightly colored houses adorned with flamingos and tributes to the Virgin Mary. The clock tower chimes on the 33rd minute of every hour, crowds holler at evening volleyball games in the town center, and most everyone is a fisherman, or related to one.
Yet many of these fishermen make their living below the surface of the ocean. Six days a week, in black neoprene wetsuits, men scour the ocean floor, hooking lobster, sea cucumber, octopus and red grouper — 130 or 150 pounds of marine protein when the sea feels most generous. But she who giveth, taketh away. These men risk their health and safety with each dive.
At the end of the waterfront road, in jeans and a tan T-shirt, Walter Chin, 30, squints as he shows a couple of fishermen the tube he designed to increase the quality of air they breathe during their dives. Chin, a nurse by training, works as a program director for the UCLA Gonda Center for Wound Healing and Hyperbaric Medicine. High-pressure hyperbaric chambers are vital for treating decompression sickness, better known to divers as "the bends."
And the bends is what brought Chin to Yucatán.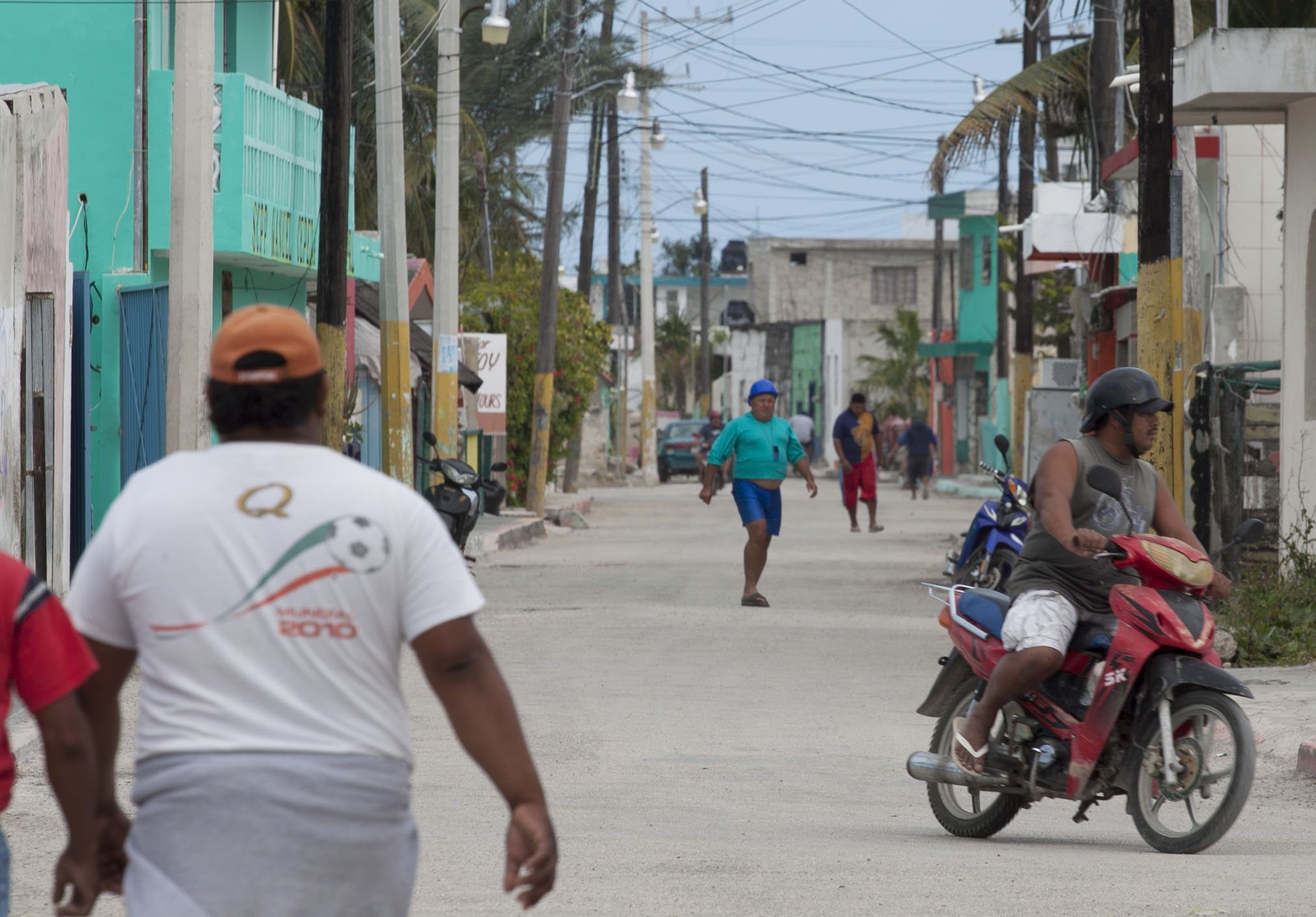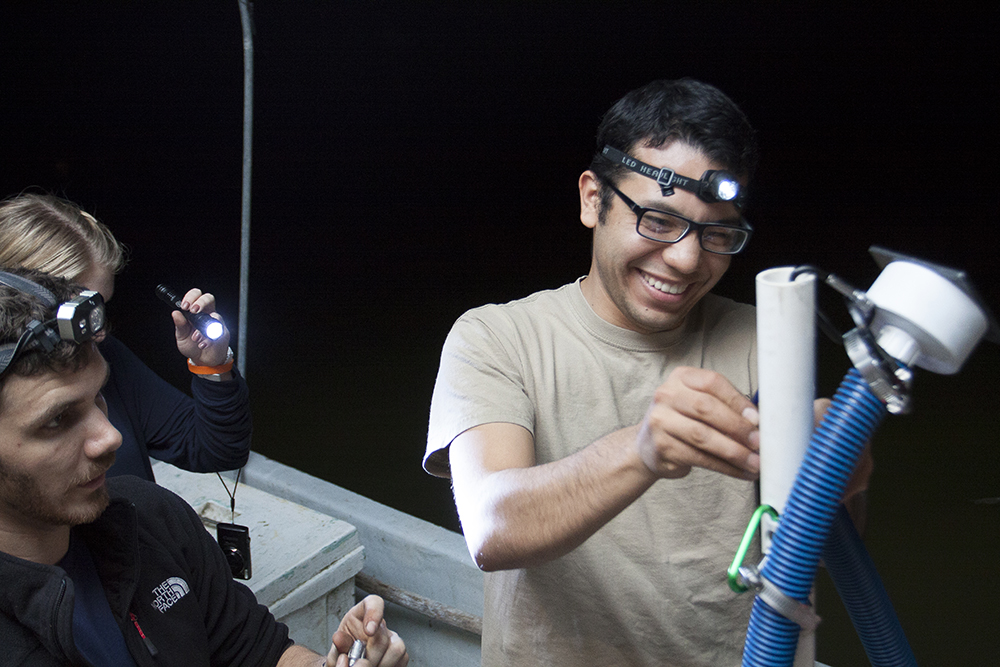 The fishermen in Río Lagartos and the neighboring towns are all too familiar with decompression sickness, a painful accumulation of nitrogen bubbles in joints and tissue.
"Your stomach gets purple and you don't want anyone to touch you," said Luis Sanchez, 58, a Río Lagartos fisherman. "Sometimes it's just pain, a lot of pain in the arms and the legs. There are people who end up paralyzed. It's happened to plenty here."
In severe cases, if the bubbles reach the brain or spine, it can cause paralysis or death. Eighty-five fishermen in the Mexican state of Yucatán died between 2007 and 2012.
Dependent on old, repurposed equipment and lacking formal safety training, these fishermen experience decompression sickness and drowning accidents at rates that far exceed professional and recreational diving in the United States.
"It's such a big problem. They don't have any (safety) standards," Chin said. "They are learning by hits, by failure. That's cultural, that's the problem. They just keep going."
Spiny lobster remains the principal prize, but in the last couple of years, demand for sea cucumber has skyrocketed in mainland China, going for up to $300 per kilo. Afflicted with el fiebre de pepino — cucumber fever — men are flocking from farms and cities to the sea and to their deaths. Last December, just days before Christmas, at least three men from villages near Río Lagartos died hunting for sea cucumber. One was just 16.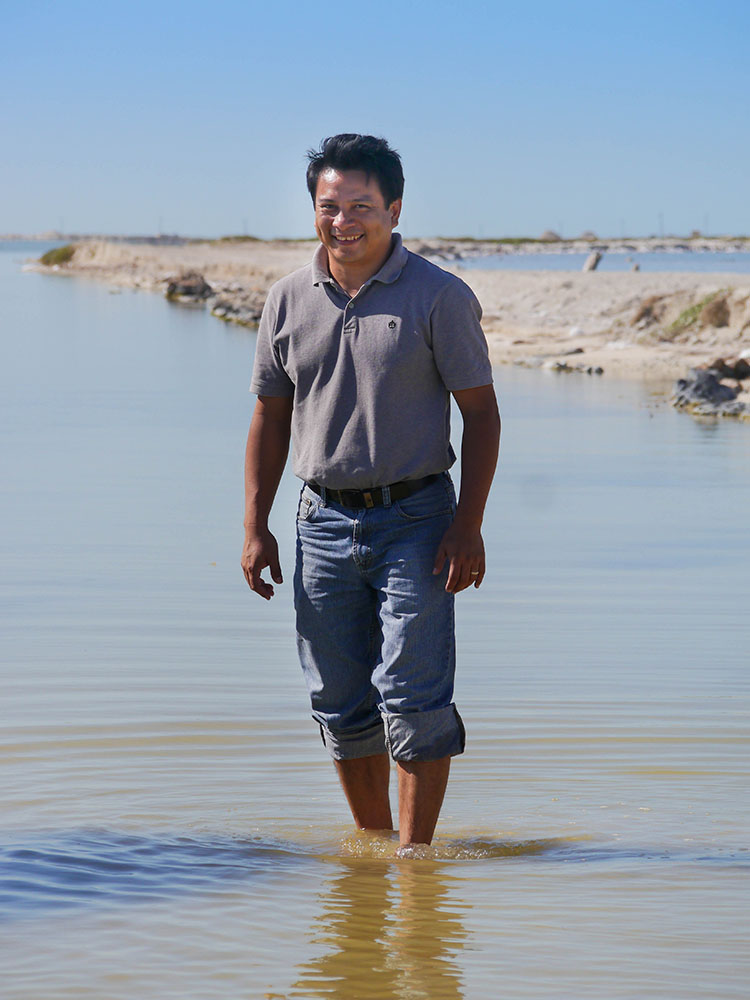 "The lack of knowledge about diving predisposes the people from inland who are not related to the sea or the fisheries," said Oswaldo Huchim, a medical doctor and doctorate student at the Center for Research and Advanced Studies of the National Polytechnic Institute in Mérida.
Huchim began working in Río Lagartos in 2008 to better understand the dangerous regularity of decompression sickness among fishermen.
"Many people have studied the fishing economy, but few people are really interested in the fishermen's health," he said.
Two years ago, Huchim, 33, needed help analyzing their diving habits, so he reached out to former colleagues at the UCLA Fielding School of Public Health, where he interned in 2009. They connected him with the Gonda center and Chin.
An expert in hyperbaric medicine, Chin agreed to help, but Huchim's request tugged at his history, too — Chin is a first-generation Mexican American, the only one of his siblings born in the states.
So Chin packed his bags and flew to Mexico twice last year, leaving behind a pregnant wife and two-year-old daughter. In January, Chin returned to the Yucatán, armed with tubes, pipes, bolts and a vision.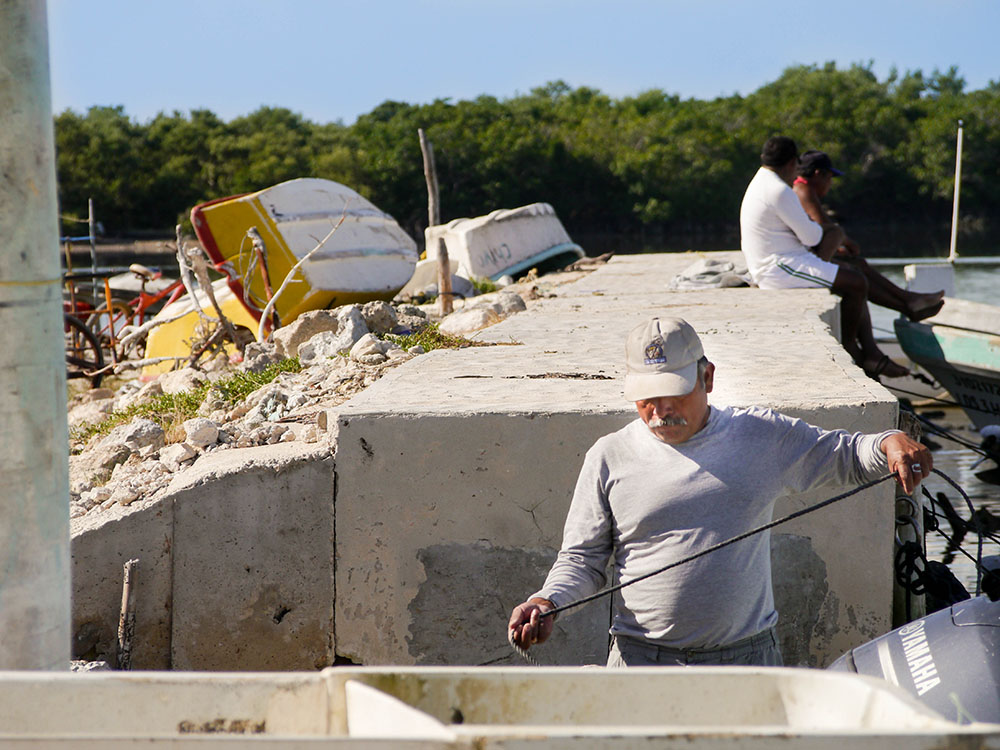 Long and spindly, Panulirus argus, the caribbean spiny lobster, bears little resemblance to its cousins that keep Maine famous. With 10 legs and two sets of antennas, they can grow up to 24 inches long, scuttling along the ocean floor from North Carolina to Río de Janeiro.
In the 1950s, spiny lobster thrived in shallow waters, and men could dive freely, without any scuba gear, said Silvia Salas, a professor of marine resources in Mérida. Overfishing gradually pushed the lobster further out to sea, and the fishermen followed.
In the 1980s the marine industry exploded as farmers moved to the coast after the industry around henequen — a type of organic fiber — collapsed.
"All the farmers needed something to do, and begged the government for boats," said Salas, Huchim's adviser. "But some of them didn't know how to swim."
At the same time, the fishing industry began using the hookah technique, where divers breathe through a respirator connected to an air compressor on the boat by a long plastic tube.
This technology boosted the number of kilos — and therefore the amount of money — fishermen could haul in each day. But the relative prosperity has come with a catch: dive to make a living, dive and risk dying.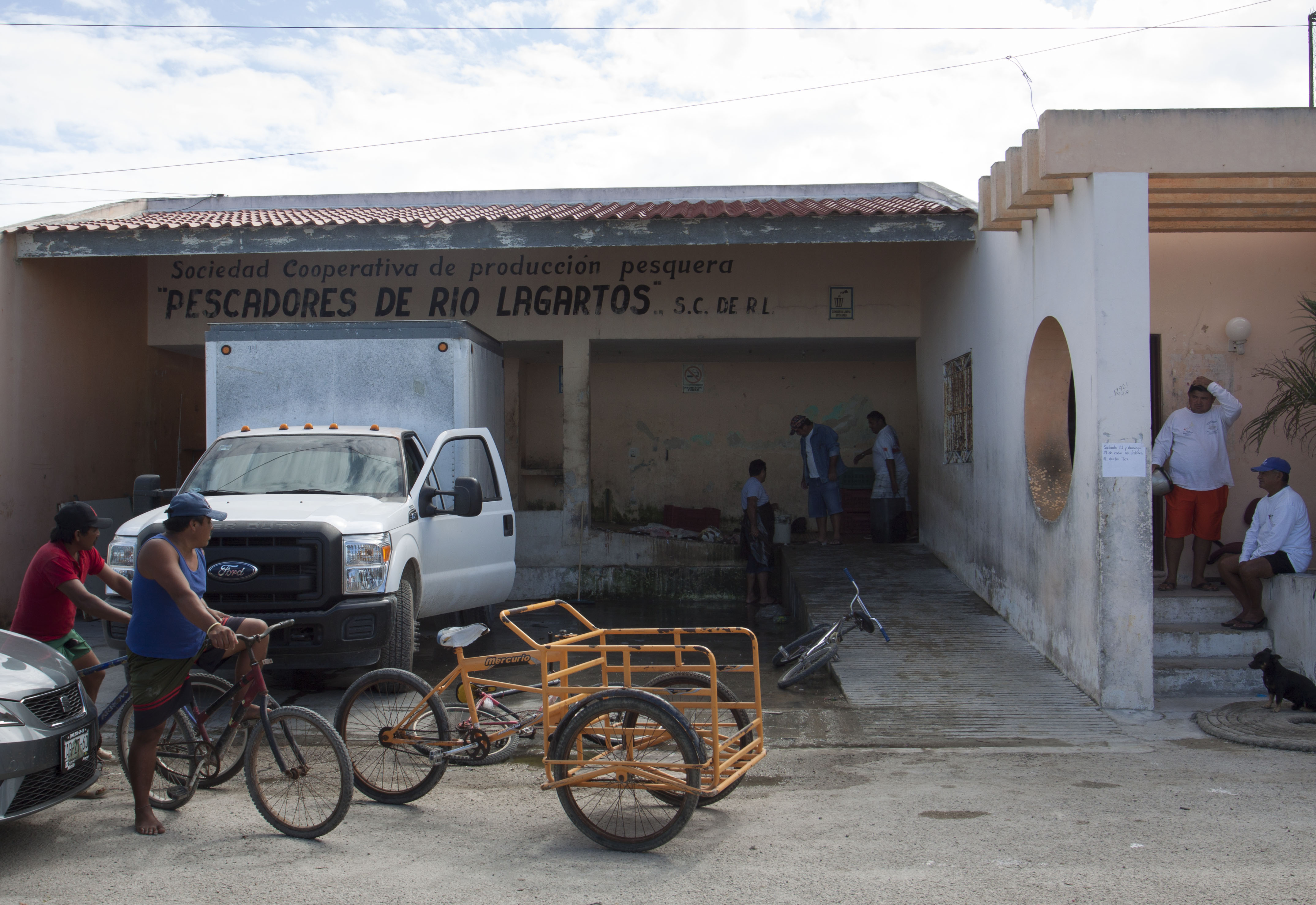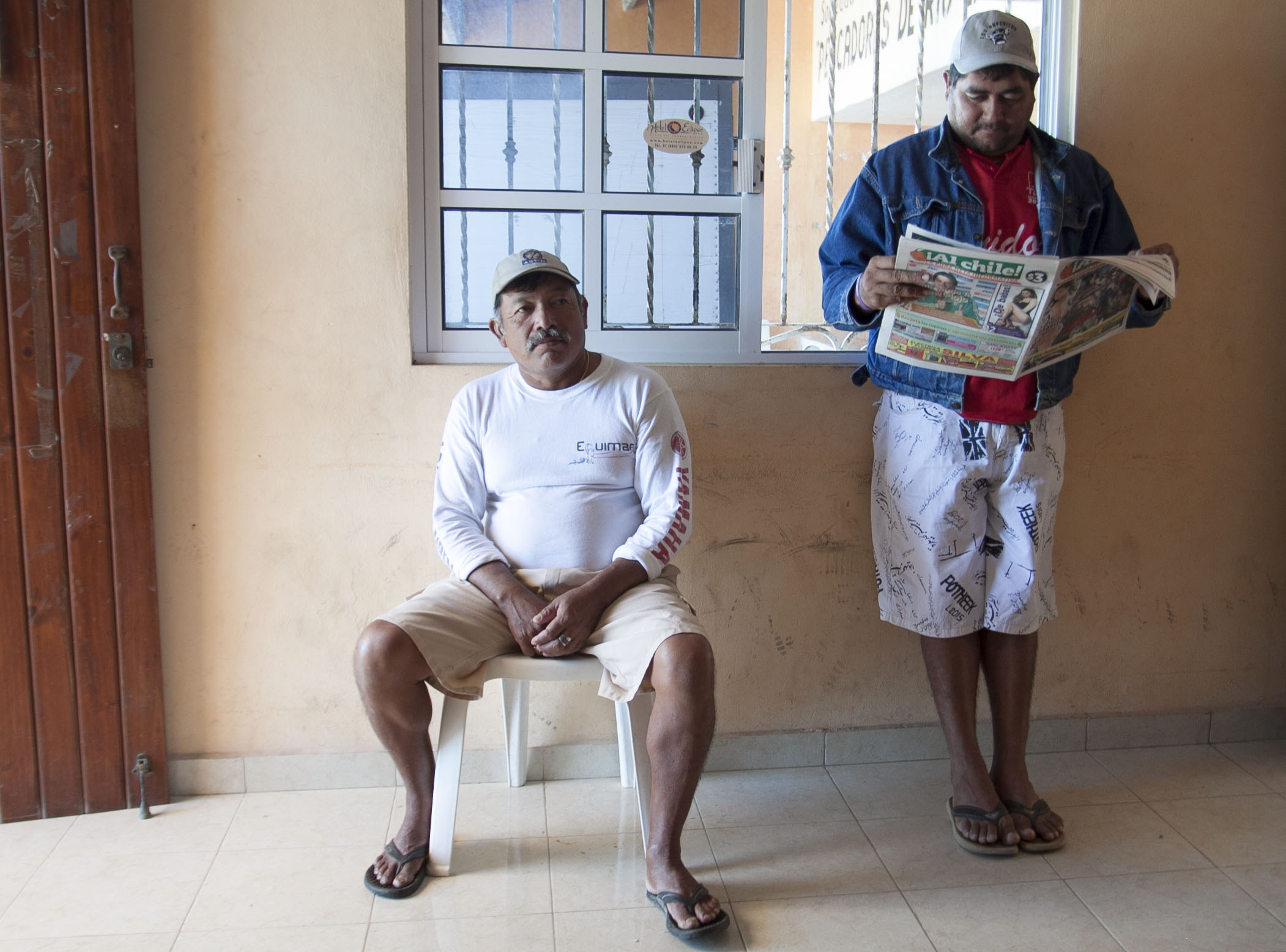 With the lazy easing of the sea, boats bob and lean in rows on either side of the concrete pier in front of the Río Lagartos Cooperative, one of two fishing unions in town. On land, the shrill of an electric drill battles with local motorbikes for dominance on a warm Friday morning in January. Chin and two assistants from UCLA, Chris Millbern and Gracelene Wegryzn, arrange biohazard bags filled with nuts and bolts in neat rows on the concrete pier.
In order to reduce the number of decompression incidences, Chin and Huchim need to isolate the causes by addressing other health and safety issues. One major problem, Chin said, is that engine exhaust taints the air the fishermen breathe.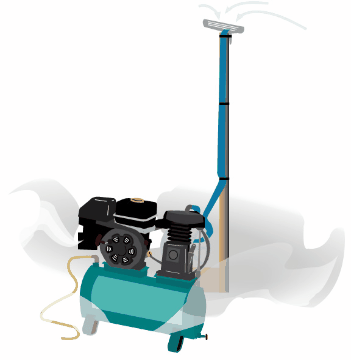 On most of the small fishing boats, the air compressor and its engine are bolted side by side on a cylindrical tank, so the compressor takes in engine exhaust along with normal air. The exhaust's high levels of carbon monoxide and carbon dioxide can induce nausea, headaches and loss of consciousness, and symptoms are often hard to distinguish from decompression sickness.
The problem boiled down to geometry, so Chin came up with a relatively easy fix: Attach a long tube to the compressor's intake, a snorkel rising above the exhaust, to ensure divers breathe clean air. Tests done at UCLA showed significant improvements in air quality, and all the parts for the intervention were bought for about $20 at Home Depot.
"It has to be painless and easy for them," Chin said. "Or they won't do it."
As the sun arcs across the sky, Chin, Millbern and Wegryzn measure, drill and wrangle tubes and PVC pipes, outfitting five of the eight boats that were volunteered for the experiment on their first full day in the village.
In the afternoon, Eduardo Rojcios Puch, 43, putts in on his orange and white scooter, a tribute to "Finding Nemo". His boat, the Vivianita, was the first to be fixed up the night before. The carbon monoxide levels in his air compressor, already low, fell by 50 percent after the snorkel was installed.
"However you look at it, it's good for us," Puch said. "We're the ones diving."
He participated in the first leg of Huchim and Chin's research last fishing season, one of seven divers to wear small computers that recorded the metrics of each dive: depth, length of the dive, ascent and descent time.
Huchim and Chin found the fishermen exceeded safety recommendations 24 percent of the time. However, most current diving data comes from controlled experiments with Navy SEALs in the 1950s. The formal recommendations apply little to the Yucatán fishermen, who have high rates of obesity and dive multiple times a day. Chin and Huchim will use information from the computer-recorded dives to help develop specific safety standards for the fishermen.
During the season, two of the divers experienced decompression sickness. One died.
"He had stopped diving, but the incentive is such that he started again when sea cucumber season opened," Chin said.
Moreover, the fishermen make do with the parts they can salvage. They repurpose propane tanks for air reservoirs, filter their compressors with maxi pads and buy respirators intended only to be used as backup. Higher rates of equipment failure mean more men find themselves stuck at the bottom with no air and have to shoot quickly to the top, practically guaranteeing a decompression hit.
"They walk around with very old, very used equipment, and it's foreseeable that some of it's going to fail," Chin said.
The fishermen in Río Lagartos are the sons of fishermen, or know the sea intimately from years spent floating in an 18-foot boat. These men keep fishing and diving because they love their work.
Meet the Río Lagartos Fishing Cooperative
"I love diving, not for the money, but for the experience of seeing everything and the contact with nature, the starfish over there, the sea cucumber and all of it," said Alexander Tun, president of the Río Lagartos Cooperative. "Although when I see a cave with lobster, I see a cave full of pesos. It's risky, but I enjoy it."
A short, stocky man with a gap between his two front teeth, Tun, 36, is already nearing the end of his third round as president and has thrown his full support behind Huchim and Chin's efforts. He's the guy who knows everyone in town, and everyone knows him, so his enthusiasm carries a lot of weight. Still, Tun knows some of his men remain skeptical.
"They want to preserve their way of fishing," he said. "We can't make them change their way of thinking."
Santiago Ricéro Luisa, 47, has been fishing for 30 years. Another of the original seven divers, he was the only one from the study group to refuse the snorkel.
"It will hinder me when I'm working," Luisa said. "I didn't like that they were putting it on me ... we've never used it."
Chin figures Luisa represents the fight ahead. To reach the surrounding villages, the 15,000 fishermen in Yucatán state, he faces a thick forest of pride, tradition and stubbornness.
"How do you change repetitive behavior?" he asks. "These are guys' guys."
Still, men like Tun remain hopeful, he thinks, because while most scientists take their data and leave the men to their lives, Chin and Huchim refuse to cut and run.
"I've been working there five years and I can identify those guys who are resistant to change," Huchim said. "But while Walter (Chin) was working, I saw how we can make a difference with the men who are more receptive."
"Those people I thought were resistant to change, now they are not."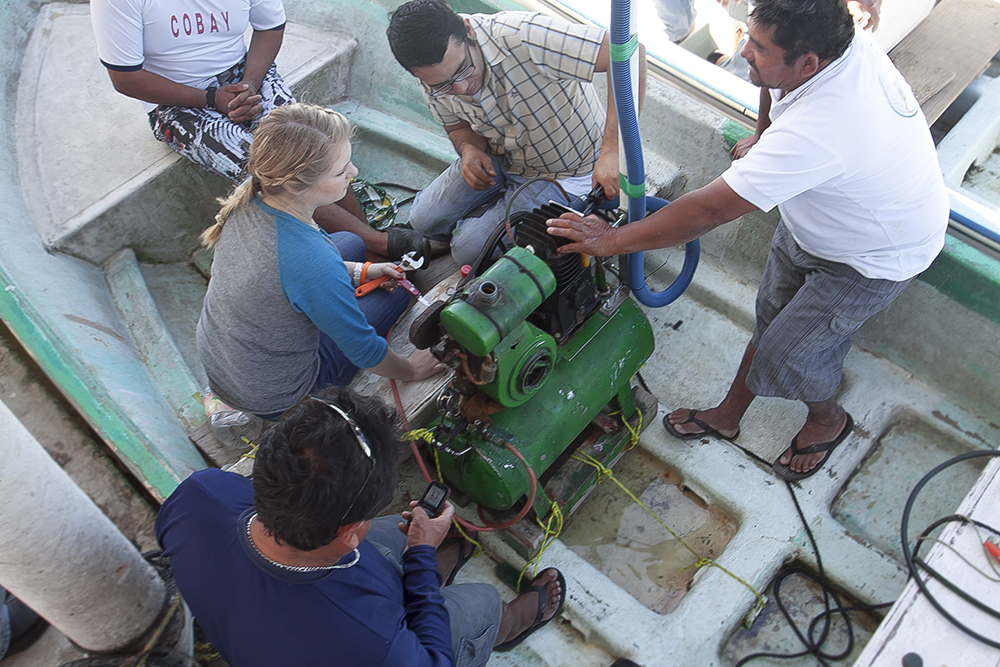 At noon the next day, the dock suddenly goes quiet. The work is done, the snorkel of the last compressor sticks straight and proud into the air.
Packing up to leave the fishery, they leave behind any parts the fishermen could use to build their own interventions. The night before, Chin and Huchim gifted an oxygen tank donated by UCLA to each of the local cooperatives, which will also receive posters showing the men how to build their own snorkels. Chin will return in May to see if any have. He hopes for 50, maybe 60.
"That will be statistically significant," he said. "I can measure that and say, yes, this has had an effect."
And anyway, he still has another year to change their diving conditions, maybe five — he can't quite make up his mind. He wants faster compressors, smaller engines, new filters, reliable respirators, bigger air tanks.
"I'm naive, but I'm very persistent," he said. "I think a good five years, I could solve this problem, and then use Yucatán as a model for the rest of the country."
Tweet
Questions, comments, or concerns? Email Case at [email protected] and Atmore at [email protected]
Page created by Ryan Hansberry, Connie Chiou, Elizabeth Case and Harrison Liddiard / Daily Bruin
Diver, map and lobster illustrations by Heidi Tan, Noor Euceph and Amy Tsao / Daily Bruin