Still Breathing, Still Building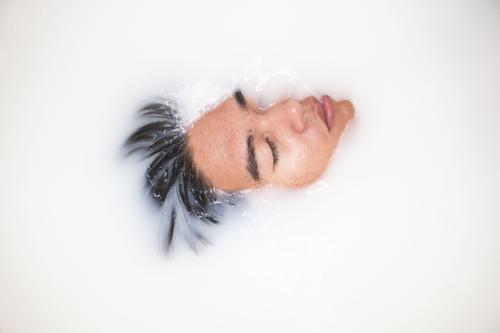 Sometimes the only consolation I need is the fact that I am still breathing.
I am here. I'm alive.
With graduation drawing near, I trace my life on my calloused palms like a map – the places where I shouldn't have been and the places I needed to be. My journey growing up in the Philippines, moving to America and experiencing homelessness have all been part of building my life and legacy brick by brick.
When I was 6 years old, I would sit on my grandmother's lap, my legs swinging against the cascade of her fuchsia skirt. Mama dag enchanted her grandchildren with a perfume of lavender and jasmine, the familiar fragrance of security.
Her warm embrace was the fortress I ran to when I knew I'd been bad and nimbus clouds of parental discipline were about to downpour. She was my guardian and her coconut oil was the healer. From chapped lips to a headache, Mama dag coated her fingers with the oil and hummed Arabic songs in her rich alto voice while kneading the hurt away. Afterwards, she smiled to remind me how lucky I was to be alive. She was right.
Born in the Philippines, I was the first son in my father's streak of daughters from his wild premarital past as an upcoming film director. I was my mother's first born. My eerie likeness to my father's father – a painter and comedian called Perfecto – signaled an heir to complete my family's legacy in the arts. My grandfather, Tatay Pogi, used to tell his rendition of my birth story in which I was a "badass" who wanted to get into the world so badly that I busted out my mother's inner walls earlier than expected.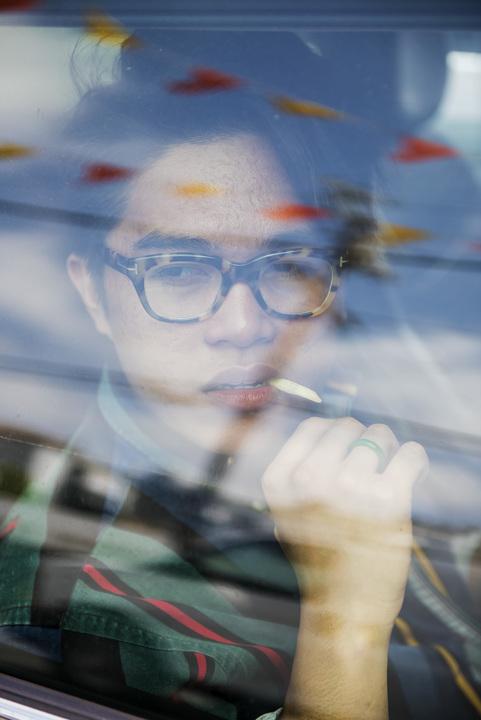 But in reality, the truth was more serious. My mother gave birth prematurely to a boy who was blue. I was born with a lack of oxygen in my body and complications during my birth necessitated emergency procedures. I was either expected to not live very long, or suffer respiratory issues in adulthood. I fought my way into existence.
That moment was a warning for me to prepare for the difficulties that would come.
I was 7 years old when a close family friend took my innocence. I remember it was evening and I was wearing a Bugle Boy shirt and OshKosh jean shorts while watching Pokémon, my favorite show. I had laid out my new collection of trading cards as if the characters were there to watch it with me.
But my family friend was watching me, not the show.
While my attention was fixated on the screen, he picked up my hands and slid them up his shorts. I froze; I was startled and confused. He pressed a finger against his lips, signalling me to be quiet. I felt his fingers on my inner thighs.
It continued for a couple weeks and I didn't utter a word about the incidents because I was afraid. At 7 years old, I didn't know what it meant. He told me that everyone does it and I believed him. Not long after, my aunt noticed that something was haunting me and caught him in the act. She told my parents and the rest of our family. I don't know what happened to him or if justice was ever served. I don't want to ask because I still feel the shame. The intangible fingerprints on my limbs are evidence of the darkness in my narrative. They leave a burn coconut oil can't salve.
---
Growing up, the rainy season in the Philippines was a dry spell of fun.
To make the most of our indoor confinement, my little sister and I crafted paper boats. We tip toed while our grandfather was asleep. With one hand on the door, we dropped the boats down streams of rain in the gutter. Our eyes, like lighthouses, searched for their destination. My sister and I made up tales of where the boats would drift and wondered if they saved other kids stuck in their towers. The crafts coupled with imagination took us somewhere else.
When I look back on my time in the Philippines, I try to find paper boats in the storm. I can drown parts of my past, but the memories have dropped anchor, here with me.
My family moved to America in the spring of 2003 because my father needed eye surgery. Leaving everything behind to start anew was a gamble; nevertheless, we chose to roll the dice.
I gave my heartfelt goodbyes to my aunt, inhaled my grandmother's lavender and jasmine as a keepsake and embraced Tatay Pogi for what would be the last time.
My siblings and I were ready to make a run for the window seat on the plane, when we noticed our mother's tear-stained face. We knew that seeing our family back home wouldn't be easy and the "see you soons" were too open ended.
As soon as our feet kissed the Los Angeles shore, I felt like I was home. For me and my family, LA was a place where opportunities came in abundance. America was the home and the dream. We vacillated between the thorns that obstructed our path and the sweet scent of success that seduced us to work diligently.
My first days in 4th grade were not encouraging. No one played, talked or had lunch with me during breaks. The other students couldn't understand my English, because I habitually mixed it with Tagalog. Every time I told my dad about my humiliation in school, he told me the main reason he brought us to America was for a good education. So I read book after book and taught myself to speak better English. I started to wear my father's hand-me-downs proudly in the hope that one day I would fill his spacious silhouette.
We led a good life, but my family's happiness was short lived. My father contracted an irreversible fungal eye disease, which necessitated another surgery. With his mobility limited, he was laid off. My father was diagnosed as legally blind.
My family opened a health-based business, but then the 2008 recession hit. Our neighbors watched as our car was repossessed, a humiliating experience. The landlord's consistent pounding on the door and the phone's constant ringing triggered my anxiety. To this day, I still keep my phone on silent.
In 2013, my family and I slept in a dilapidated van, embraced in darkness. At night, we would park on the streets and tried to sleep cushioned by our small material possessions. I looked up into lit windows to see families enjoying the comfort of their homes, while I took comfort in the warm presence of our chihuahua, Simba. I would quietly sing myself to sleep, hoping to wake up to reasons why our dice landed here.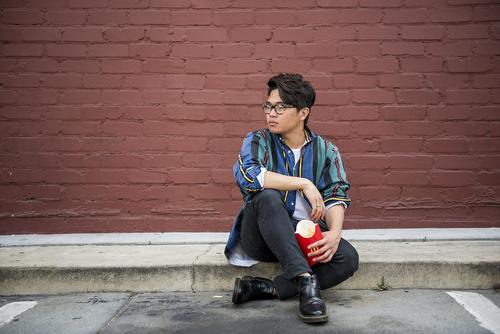 My family and I woke up early in the morning to find public bathrooms in Burbank we could bathe in. The running water was the temporary antidote to the sweat and tears from the night prior. We headed to any fast food chain for a dollar breakfast and visited a friend's home to map out our day.
Going to school gave me a glimmer of hope. I pursued my education with tenacity, as if it were the last thread that held our survival together. My siblings and I went to class, then clocked in at our part-time jobs. At the end of the day, we would find ourselves a 24-hour McDonald's to use their WiFi for homework. I typed a draft of my UCLA application on my phone with a french fry hanging from my lips.
It was a dance that never missed a beat. The choreography we religiously devoted ourselves to were prayers and actions of faith. Even when life continued to knock the air out of us, our hope was a pendulum that would eventually swing back up.
We slowly garnered strength and saved enough money to no longer be homeless. Six months later, I found out that I got into UCLA. The acceptance letter came three days before my birthday and I don't have words to describe how I felt. I remember looking up at the sky, feeling grateful for the grace that has sustained me. My acceptance to UCLA was the gateway to opportunities in the arts and continuing my family's story.
It's been 14 years since I came to America. Now my family and I live quietly in the suburbs of Los Angeles, but I still think about the riptides we've fought against and how far those paper boats have taken us.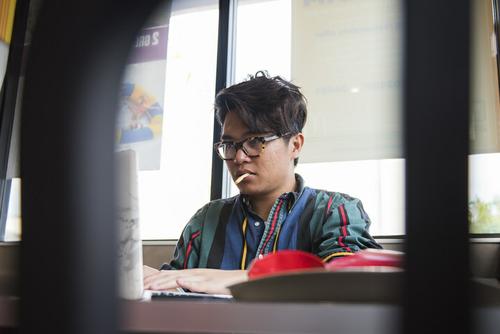 ---
My gaze focuses on the steel frames, cranes and cinder blocks outside my apartment window. With all of its noise and clutter, truth still seems to shout its way across the street. As I look around my humble home, I think about what our family has built and how much further I can go.
I realize we're always under construction, becoming more of ourselves. The calling we are following, the dreams we want to realize are right before us. Don't look up, look forward. Our legacy is built every day by laying bricks. Some of us will build taller and faster. Some more quietly. I have learned to be patient with myself.
However, looking forward entails facing your doubts and taking risks. I am grateful for my challenges that many would liken to failure. I am still alive despite the reality of my fears. Failure allowed me to develop my inner strength and the passion that fueled my will to survive. You might never fail as I did, but there will be detours and setbacks. Keep building. Failure should not burn the bridge between hope and success; it should strengthen it all the more.
Despite the uncertainty, my weak lungs still breathe songs of gratitude for life's valleys. Today, I feel as though I am navigating my two-decade-old body with an octogenarian heart – wounded and wandering, but still building.