DIY: Marquee lights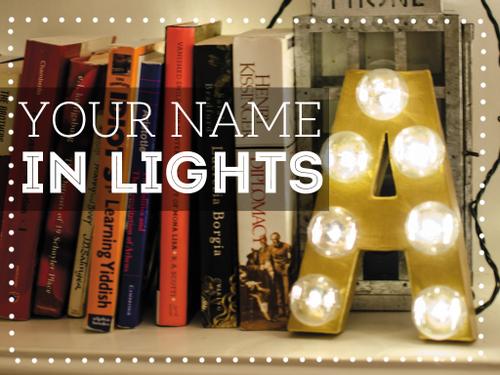 Who doesn't need a little glitz and glamour to brighten up their lives? Spruce up a darkened dorm room or a plain corner in your apartment with these do-it-yourself marquee lights. They'll brighten up even the most boring decor, and they only take an hour to make. For under $20, you can see your name (or just your initial) in lights!
---
Essentials:
One string of outdoor round-bulb string lights (outdoor bulbs do not get hot and will not cause a fire)
One or more 8-inch cardboard letters
Paint
Paintbrush
X-ACTO knife
Pencil
---
Instructions: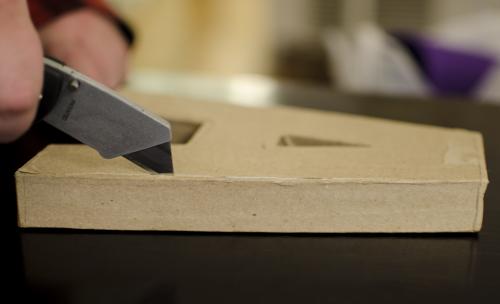 Using the X-ACTO knife, cut around all the edges of one side of the cardboard letter until the back comes off in one complete piece.


Agnijita Kumar / Daily Bruin

Remove the cardboard stuffing from inside.

Unscrew the number of plastic lightbulbs that you want to use from the string and place them along the front of the cardboard letter to determine the spacing that you want.


Agnijita Kumar / Daily Bruin

Using the pencil, trace the circular bottoms of the plastic lightbulbs to mark their places on the letter.


Agnijita Kumar / Daily Bruin

Remove the plastic bulbs from the letter and use the X-ACTO knife to cut an "X" shape inside of each circle.

Push in the X-shaped cuts inside the circles lightly with your finger, then stick a plastic lightbulb through each hole, making sure it fits.


Agnijita Kumar / Daily Bruin

Paint the cardboard letter with a color of your choosing. Use two coats for optimal cardboard coverage.

Once the paint has fully dried, push the plastic lightbulbs through the circles again.


Agnijita Kumar / Daily Bruin

Take the string lights and carefully screw the bulbs back onto the lights. Make sure to carefully arrange the string at the back of the cardboard letter as you do this so that it lies flat and does not stick out.

Make as many letters as you'd like to spell out a word, or simply create your initial.

Plug in the string and display!