Recipe: Nanaimo Bars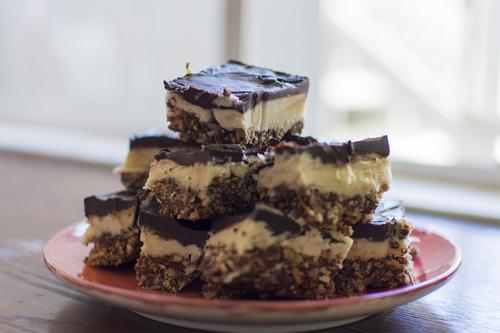 Since moving to Westwood, there are few things I've missed more than my mother's baking.
Although cookies and cupcakes are great, there's a harder-to-find dessert I crave even more: Nanaimo bars. The three-layer treat originates from Nanaimo, British Columbia, on Vancouver Island, and has not spread far beyond its Pacific Northwestern roots. With a base layer of graham crackers, almonds, coconut and cocoa, a middle layer of custard and a top layer of chocolate, Nanaimo bars are the stuff dessert dreams are made of.
The only reason I've been exposed to them is because my mother grew up eating them and then passed them down to me. Without the ability to buy them at my local supermarket, I've turned to making them myself when I want a reminder of my family. When the smell of chocolate fills the kitchen, it takes me right back to when I was younger.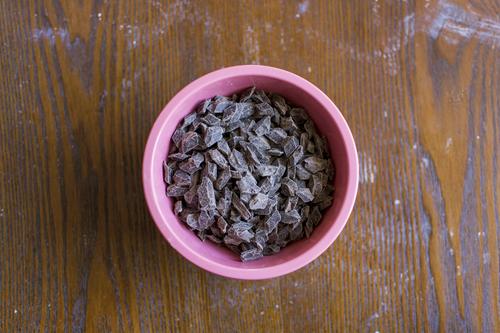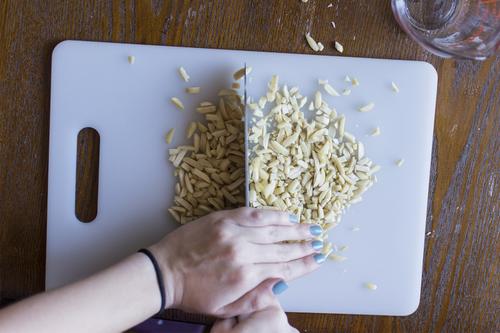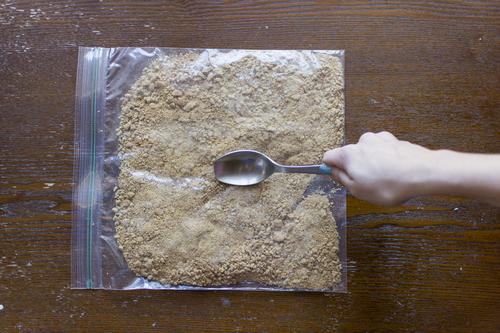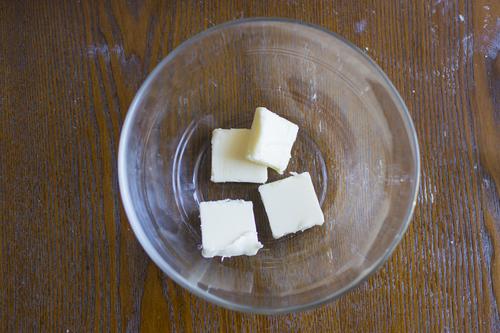 Recipe adapted from nanaimo.ca.
Bottom layer
½ cup salted butter ¼ cup sugar 5 tablespoons cocoa 1 egg beaten 1 ¼ cups graham cracker crumbs ½ cup finely chopped almonds 1 cup coconut
Melt the butter, sugar and cocoa in the top of a double boiler. To make a double boiler at home, place a glass or metal bowl on top of a saucepan of simmering water, making sure that the bowl does not come in contact with the water. Add the egg and stir to cook and thicken. Remove from heat. Stir in crumbs, coconut and nuts. Press firmly into an ungreased 8-by-8-inch pan.
Middle layer
½ cup salted butter 2 tablespoons and 2 teaspoons cream 2 tablespoons vanilla custard powder (Note: This can be hard to find in the U.S., so I used vanilla pudding mix.) 2 cups powdered sugar
Cream butter, cream, custard powder and icing sugar together well. Beat until light. Spread over bottom layer.
Top layer
4 ounces semisweet chocolate 2 tablespoons salted butter
Melt chocolate and butter over low heat. Once cool, but still liquid, pour chocolate over second layer and chill in the refrigerator. The bars can be served at room temperature, but I prefer them straight out of the fridge so the custard doesn't melt.