Embracing the Label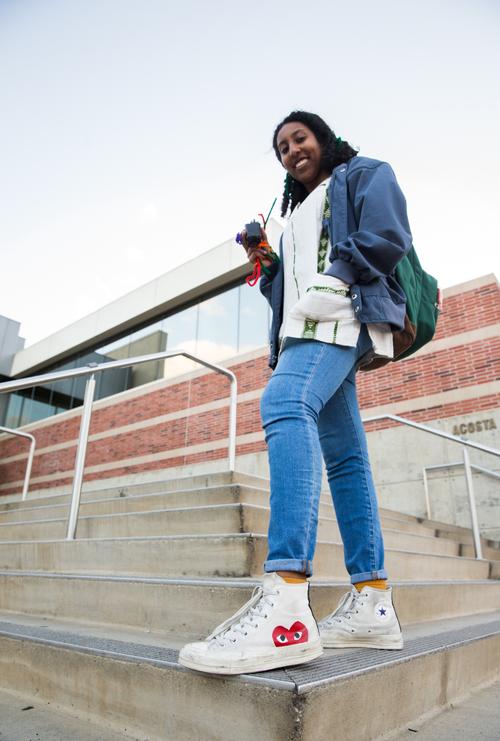 From cartoon characters to medleys of animal and floral prints, I love everything about Jeremy Scott's bold, colorful designs.
But my favorite article of Moschino clothing unexpectedly doesn't have any of its creative director's signature prints on it. The main feature of that black quilted cap is just the word "Moschino" in gold block letters above the lid. It's simple, but I knew I was smitten once I saw the hat atop Rita Ora's head in her music video for "I Will Never Let You Down."
I might have been a victim of clever and effective product placement, but that golden label gave me exactly what I needed to Google the cap and have it shipped to me in three to four business days.
Whether it's signature patterns, logos or just the name of the brand spelled out, fashion houses have found a way to incorporate designs that are unmistakably theirs. These recognizable elements have also found their way onto college campuses through students' monogrammed backpacks or logo-decorated shoes.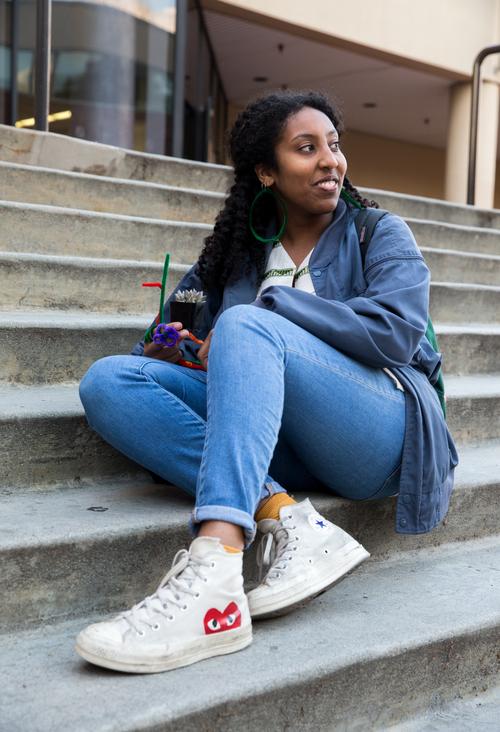 Ariel Mengistu
First-year undeclared social sciences student
"I didn't know much about the shoes until I saw my friends wearing them, and they told me more about the collaboration with Converse. I looked more into them and I visited New York this summer, so I got to see the (Comme des Garçons) boutique and learn more about the brand."
Regitze Dalsgaard Zdravkovic
First-year human biology and society student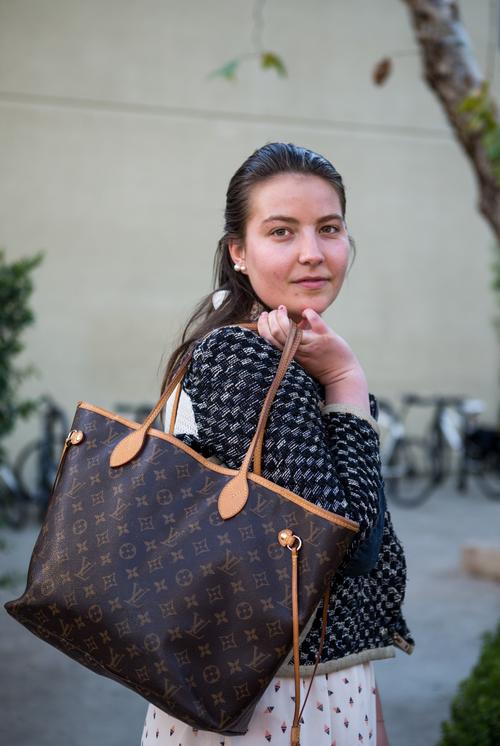 "I've always thought the classic European brands look very nice, and they look nice with everything – I can use this with whatever outfit I wear. I got it three years ago and I pretty much use it every day, and it still looks nice and new."
Amir Simmerman
Fifth-year world arts and cultures student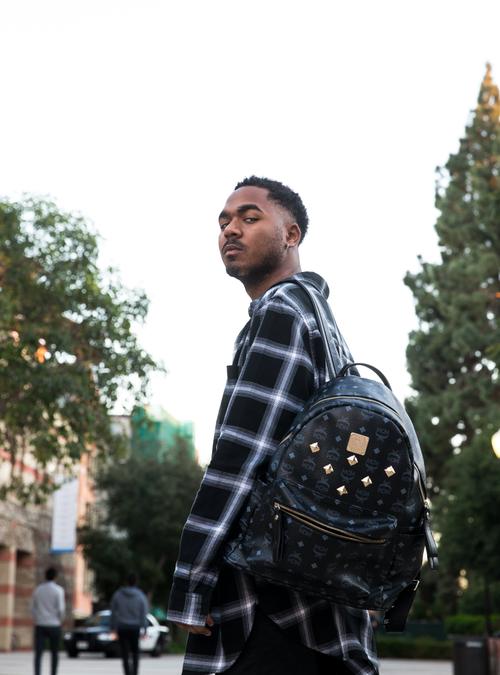 "One of the first times I saw MCM was on this artist named Taz Arnold a couple years ago when I was in high school, and I always loved the brand. My girlfriend at the time, she had an MCM wallet and I just really digged the pattern, and when I came to college I saw it everywhere and I wanted one too. I started off with a cognac one, and I just got this black one." "I think it's very appealing and also extremely recognizable."