DIY: Doughnut Coasters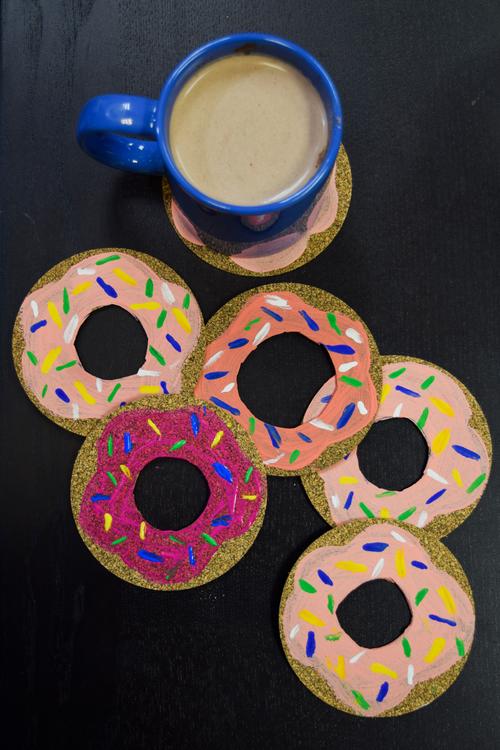 As the pitter-patter of precipitation hits the roof of my apartment, it seems that Southern California has taken a break from its sunny-day repertoire. Lately, with all the rain that has struck Westwood and all the beach days that have been canceled, I have been revisiting childhood rainy day crafts. However, I've had to tweak them a bit to fit into this new adult-ish life and provide a functional use in my apartment.
Doughnut coasters – an ode to one of my favorite frosting-covered pastries – are just that. On one hand they're useful to have around, limiting the number of rings left on the table after a Thursday night. But they also retain a bit of childhood whimsy, looking like colorful little doughnuts.
They are simple enough to create – even for the artistically challenged – and add a bit of character and class to any college dorm room or apartment.
So on one of the many rainy days this quarter, I set out to make a set of doughnut coasters. Upon completion, I immediately put them to use as I sat and drank my hot chocolate while watching the rain streak down my window.
Materials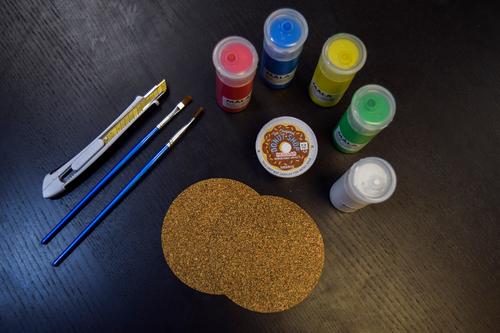 Set of round cork circles X-Acto knife Paint brushes Assorted acrylic paints
Instructions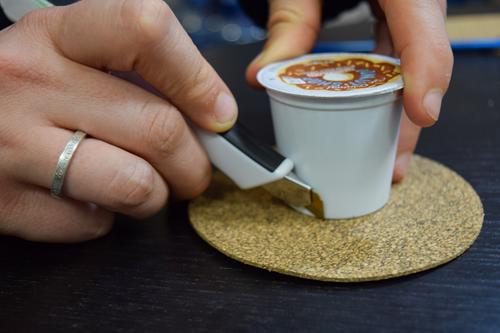 Trace the center of the doughnut. I used the bottom of a pod for a Keurig coffee maker as a stencil to cut out the hole. A quarter or a shot glass would also do the trick.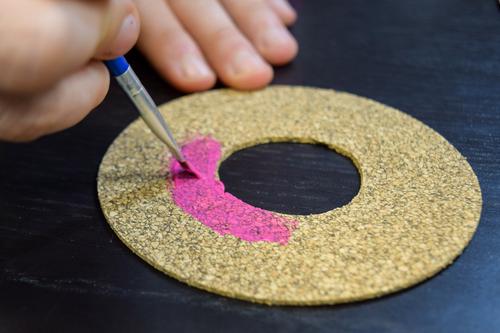 Cut out the doughnut. Before using the X-Acto knife, be sure to put something underneath the coaster to protect the table below. I used cardboard. Paint the icing of the doughnut. I like strawberry doughnuts so I painted it pink, but feel free to use any other colors.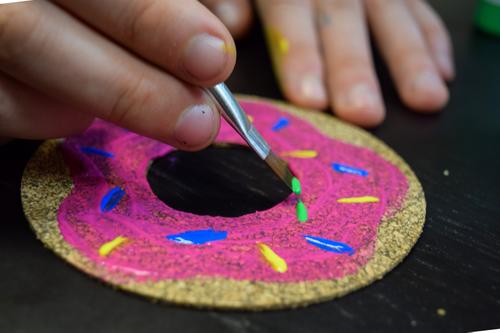 Paint sprinkles on the doughnut (optional). I doughnut think any doughnut is complete without sprinkles, but that's just me.
Heat up a mug of hot chocolate and enjoy!