Hike LA: Wisdom Tree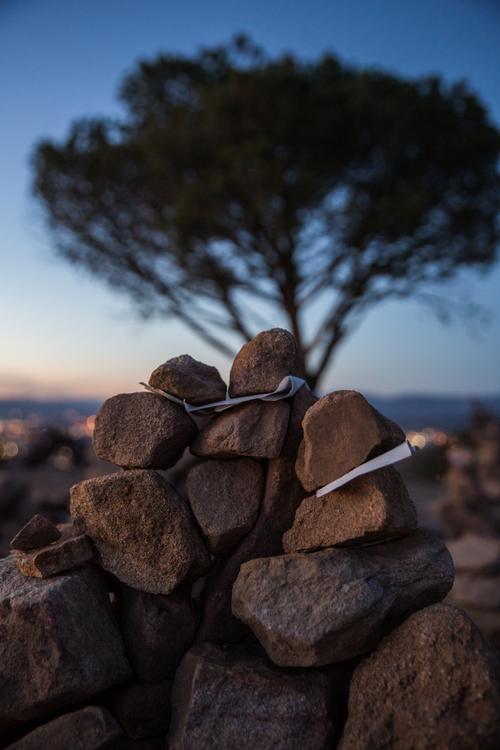 Being from Northern California, I often miss being surrounded by trees, mountains and fresh air rather than palm trees, skyscrapers and smog. Whenever this happens, I'm kindly reminded by my native Los Angeles friends that those things exist in Southern California – they're just a little harder to find. This quarter I got in one of those moods in the midst of midterms chaos. In order to regain my sanity (and hopefully some knowledge), I ventured to the Wisdom Tree. The Wisdom Tree hike is a part of Griffith Park, but much less crowded than the park's more well-known trails. The land was privately owned for 60 years, but after a developer laid plans to construct luxury estates in 2009, there was a push by local groups to buy back the land with the help of some large donors. The area then became part of Griffith Park. The trailhead starts at the end of Wonder View Drive. However, park alongside Lake Hollywood Drive because parking is not permitted on Wonder View.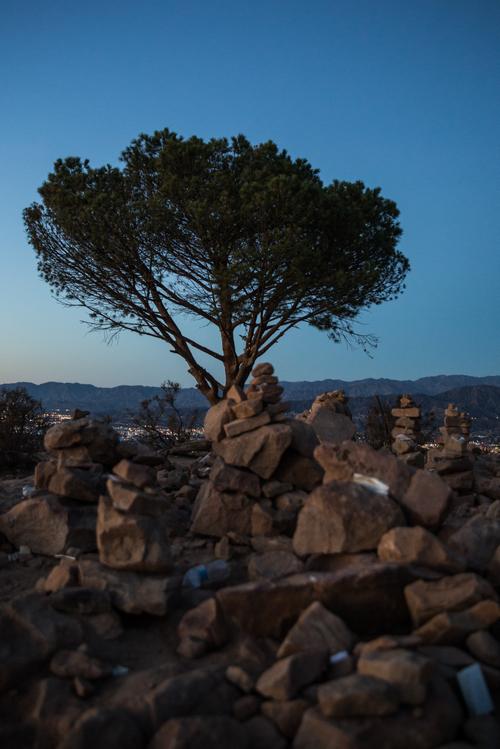 The path takes you along the ridge to Cahuenga Peak. The terrain is a bit more rugged and steep, so I'd recommend only going when conditions are good. Round trip to the Wisdom Tree is around 3 miles – however, don't let the short distance fool you. The hike is an 872-foot elevation gain and can be fairly strenuous. I was huffing and puffing my way up. It was all worth it for the view at the top. The Wisdom Tree stands solo on the ridge, and the scenery overlooks all of Los Angeles. We decided to go at sunset, so were able to watch the sun sink into the ocean while we struggled for breath. The city lights and car headlights were sprinkled along the valley, and it looked so serene I almost forgot I was in a city. Next to the Wisdom Tree, there's a box filled with notes and letters of advice. One reads, "Travel often." Surrounding the tree are a variety of rock formations, each containing their own letters. Each slip of paper was a different piece of wisdom from an anonymous source.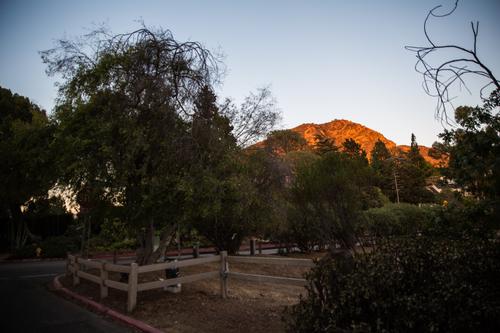 There's also an American flag flying on top, opposite from the Wisdom Tree. You can see the flag flapping in the distance from the very start of the hike. Overall this experience took me about two hours, and in that time period I think I gained much more knowledge than my nights in a library. Nature > library. The end.